DJ Ziggy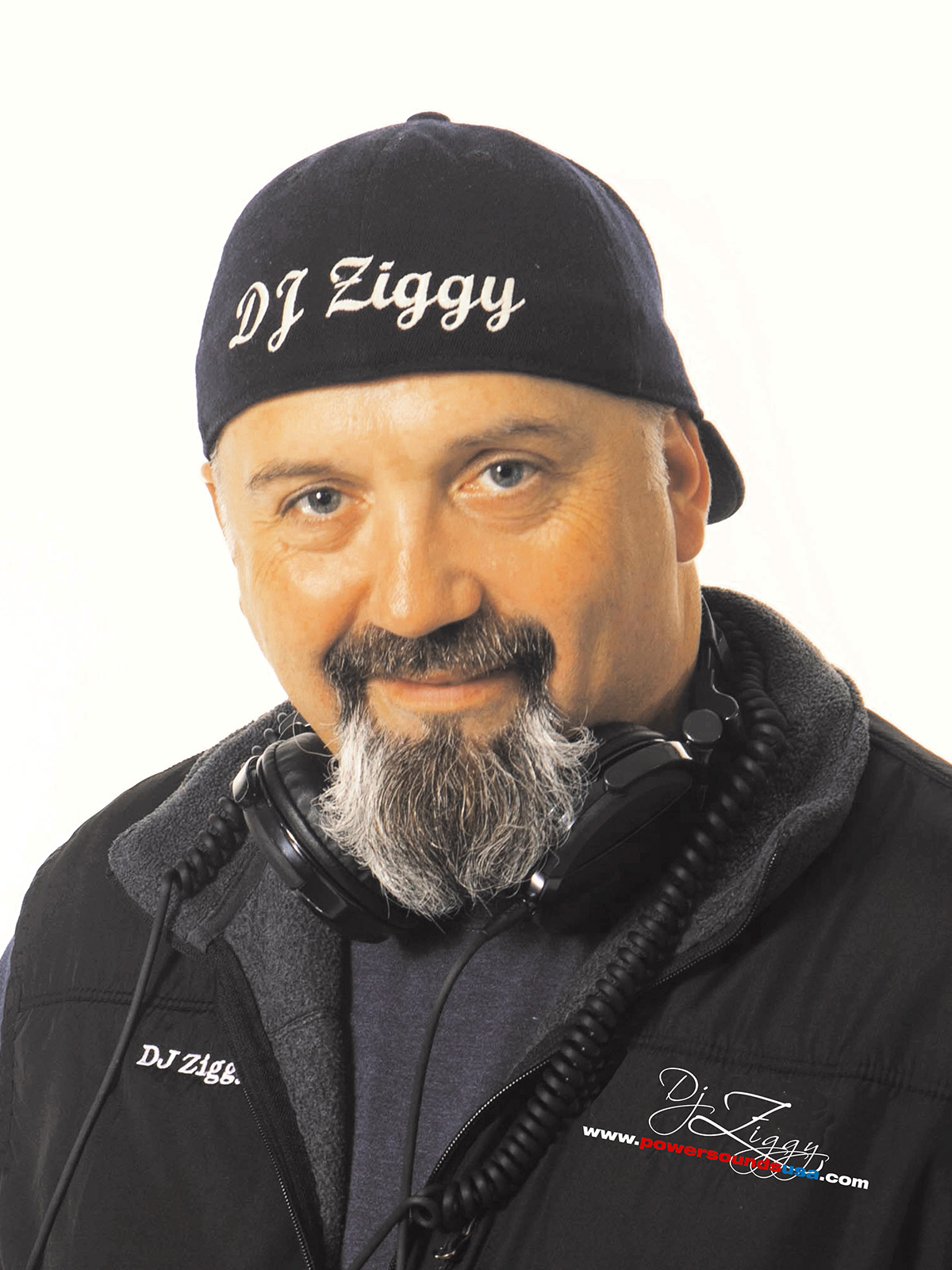 About DJ Ziggy: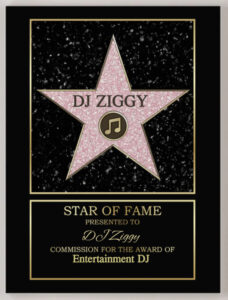 DJ Ziggy was born in Minneapolis and raised in Alaska. His late mother, a gypsy of sorts, played the flute and was once an art professor at Auburn University. His father was the predecessor to Kasey Kasim as America's Top Forty radio show, a part of K-tel records.
With a long history in music, from splicing reel to reel tapes in his youth for his Dad, to DJing his first gig with hit single cassette tapes in the late 80s, to arranging stadium light systems for Journey and Mel McDaniels among others, it is no wonder why he enjoys big light shows for events today.
The real exposure to on-air work was travel with Art Linkletter and time with Robert Weston Smith, also known as Wolfman Jack. The guidance on how to interact with people on-air and off the air has helped Ziggy develop people skills and an entertainment edge. Wolfman Jack had the Wolf-line in the studio whereas Ziggy, in his time at various radio stations, had the Zig-line and always gets his listeners into the Zone, the Zig-Zone.
DJ Ziggy is currently taking new booking dates
PowerSounds USA is an absolute game changer! Hosting events for my professional football team, on and off the field, came with many projects. Their extensive knowledge of the industry, combined with countless professional connections, greatly enhanced every event we hosted. Above and beyond would be an outright understatement. From creating and producing radio commercials and PR promotions, to arranging live radio and TV interviews, to organizing events and scheduling live performances, and everything in between, PowerSoundsUSA is with you every step of the way. Our partnership together greatly elevated our fan base and provided an exciting product our community could be proud of. I absolutely guarantee a successful and memorable event when PowerSounds USA and DJ Ziggy are on location!
DJ Ziggy was a joy to work with. The parents loved him as much as the kids. He always aimed to please and was very cooperative with game day administrators and staff by playing appropriate selections. He definitely brought a new level of excitement to our games with his excellent equipment , speakers and music selection. Always very professional and courteous with our students.His production definitely enhances the game day experience. Never disappointed in his work…You will not regret contracting or working with DJ Ziggy!
Ziggy you are an amazing DJ! You always play current songs and songs from a while ago making sure everyone gets to hear their song!!! You make the show fun and make everyone laugh and it's always just an all around good time! We can't wait for another FB Live Show so we can dial in with a few thousand of your closest friends for a great time!
We had the best light show!  Synchronized, smoke, lasers, DJ Ziggy really took care of us and we know he went the extra mile. He was on point for our special event and said when he walked in to set up he just knew it needed to be special. It was totally off the chain. Thank you Ziggy.
DJ Ziggy came to the rescue for a last minute American Cancer Society Event, supporting the Relay for Life's Kick-Off Celebration. It was amazing! Thank you!
We used DJ Ziggy for one of our corporate Christmas party with over 800 attendees. We had game show skits, dancing with the stars moments with choreographed music, singing, and then we just partied. All the lights were organized to make us look like we are in Hollywood for real! He has the sound and lighting technology and genius and it was over the top. Even had our logos projected onto the walls around the room! He clearly can handle big events, we loved him.
DJ Ziggy turned my families church into a night of music, lights, special effects with lasers of hearts and it was just heavenly. My parents celebrated their 50th wedding anniversary and he transformed the place back in time to the day they met! He's a real showman and we all loved it!