DJ Rick Hendrick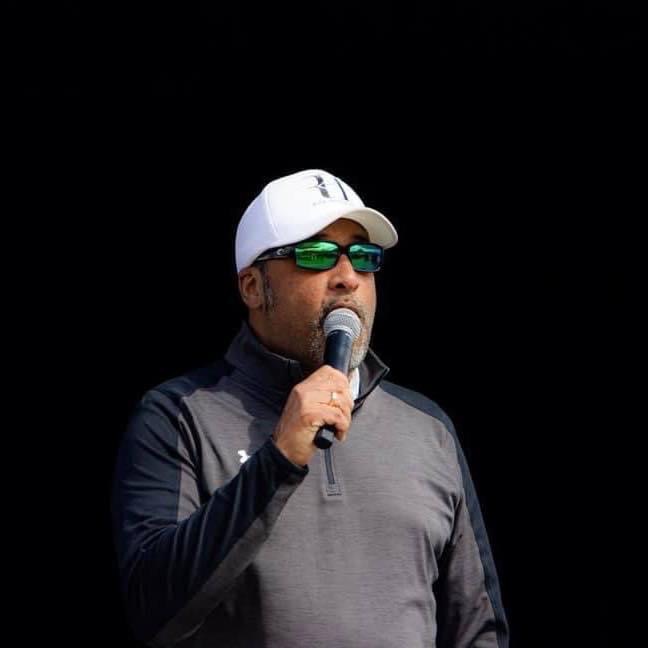 About Rick Hendrick:
Rick Hendrick began his broadcasting career in 1996 at WHHY, Live 101.9 as a part time show producer and weekend on air DJ. After just one year in radio, he was promoted to Promotions Director and transferred to WXFX, 95.1 The Fox. After just two years, he was promoted to Program Director there and has been in that capacity ever since. In 2018, Rick was promoted to the position of Operations Manager, overseeing all programming at Cumulus Montgomery.
Rick currently serves on the Board of Directors for the March of Dimes in Montgomery and is the Stadium Voice for Riverwalk Stadium, home for the Montgomery Biscuits baseball team.
Rick is also voice for many local, regional and national radio and TV clients.
Genre Specialties: Rick is available to DJ weddings, parties or any event that requires an emcee or DJ regardless of genre or audience..
Rick Hendrick is currently taking new booking dates
Rick Hendrick was the DJ for our wedding and we were so pleased with his performance, and so were our guests! Rick played songs we chose, and he knew the right times to play other songs to keep the party going.  We highly recommend Rick Hendrick for any DJ services you need!
Rick was incredible to work with, he was extremely flexible and responsive. Our guests loved his enthusiasm and he was able to read the crowd for a great experience. He was open to all requests and was able to adjust anything instantly. We could not have been happier with the services from Rick and his team and would 100% recommend.
I would just love to say that above anyone else I would choose Rick Hendrick for my DJ services because not only did he play everything anyone requested he also made his way to everyone at our party and introduced himself and mingled with everyone. He puts on the best show you could ever ask for and is truly the most down to earth person you could ever meet.
Rick was great to work with for our wedding! He put together a perfect list of our favorite songs and handled every request during the reception with ease! Professional and fun to work with with. I would 10/10 recommend to anyone I know!
Best wedding DJ ever!!! Could not have asked for a better person to be in charge of the music… Thank you so much !!!
Rick Hendrick's DJ service is great. Very reasonable. We actually had to postpone our wedding reception due to health reasons with my husband The fee was non refundable so Rick told us to just choose another date. He worked with us on the timing. Had the best time. So entertaining and guest loved him and so did we. Highly recommend his service. He also became a friend to our family!